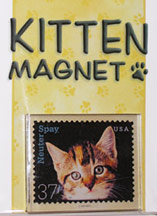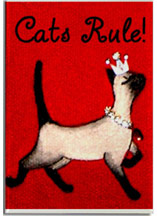 FM-1

FM-2

Kitten
Spay/Neuter Magnet
is 2"w x 1.5"h

Cats Rule! Magnet
is 2 1/8"w x 3 1/8"h

~ $4 ea ~
To place an order, please e'mail CR!FR with
the details of your order & your address.
We'll respond with a total including shipping.
You can then pay at our PAYPAL store or send
a check/money order & your order will be
on its way!
Check out our other great items: