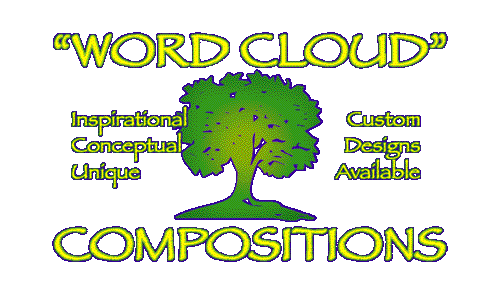 Say It Artistically With A
"WORD CLOUD"
These unique framed custom works of "typographical art" are a unique way to express yourself! Each design composes specific words in a theme.
Frames are 8x10", brown or black wood
The perfect gift for the special people on your list! Including your favorite
veterinarian
vet tech/assistant
pet sitter
dog-walker
groomer
rescuer


pet foster parent
rescue group
pet adopter
volunteer
boss
your office/cubicle


in-laws
your home
family
friends
neighbors
teacher
Or for your own pet-crazy self!
m
8 x 10" "Word Clouds"
$10 +shpg

To order, simply click on the PAYPAL PAYMENTS button below or send check or money order (made out to CATS RULE! Feline Rescue) to:
CR!FR
PO Box 2096
Fairfax, VA 22031

*Be sure to denote the DESIGN ID# with your order*
---

Place Your Order Securely Through