Mitra arrived at CR!FR very thin & with a patchy skin condition (see left). Fortunately, it cleared up after a short while & his fur grew in nicely. He began to put on weight & fill out.
Efforts to socialize Mitra were uneffective even though he was fairly young, under a year old. He would have none of it. Naming him Mitra, which means "friend" in Hindi, didn't help. So he enjoys the companionship of his fellow Tribemates instead.
We'll keep you posted on this shy fellow's progress.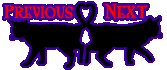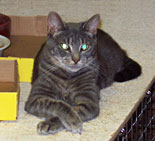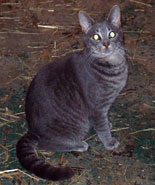 Mitra today; plump, silky
& healthy.